Eighteen years ago pt 1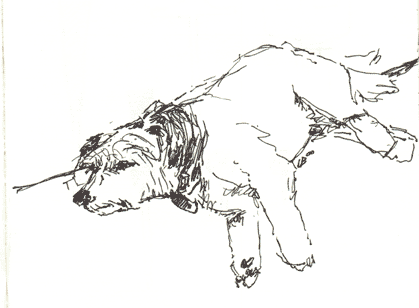 I had just turned 30.
I had just sold my first sandcastle book proposal to Meadowbrook. I was head over heels in love with Amazin' Walter - my beloved future ex-husband. I had a spiffy little homestead in Isla Blanca Park that was almost paid for. Amazin' and I were starting to book mall sandcastle jobs and we were publishing "The SoB Newsletter - with a mailing list of 2000 subscribers! - on the MacPlus I had bought with my meagre teacher retirement check.
I felt very much on top of my game in 1988 - the year Wags came into the world.
It took us a couple of years to find each other.