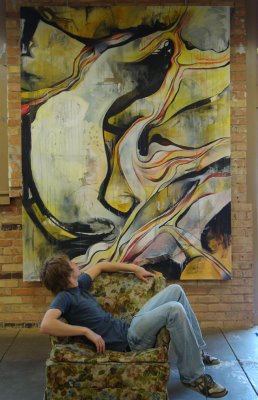 Emerson Schreiner, who just happens to be the progeny of my sister Debra, recently had a show of his paintings at a gallery in Holland, MI. (If you caught the strummers at Louie's for Pirate Days, you got to see Em in full pirate garb playing the fiddle to "Drunken Sailor.")
I love this photo of him with one of his masterpieces and am just as proud as I can be of him.
Labels: "Emerson Schreiner"
Link