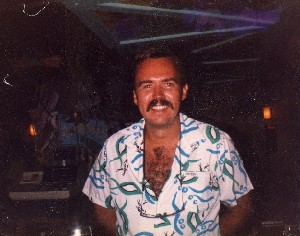 I got a call last night from Scott Wheeler telling me the news of his brother Jeff's passing. Apparently he went out in a blaze of glory -- a shootout in Costa Rica where several others lost their lives as well.
If you are scratching your collective heads wondering why the names Jeff & Scott Wheeler sound so familiar, let me refresh your memory: The Brothers Wheeler opened the first true palapa bar on the island called "Rumrunners" - located on the bay where Tequila Sunset now resides. It was wildly successful and very popular with the local crowd back in the late 80's/early 90's (?is that right?)
Our condolences to Scott and the rest of Jeff's extended family.
Will the rest of you please be careful out there? There has been entirely too much death on this blog of late....
Update: Max Reed (aka IBHooked) has written a great column about Jeff - read it here
Link