Adios, Dr. Adwan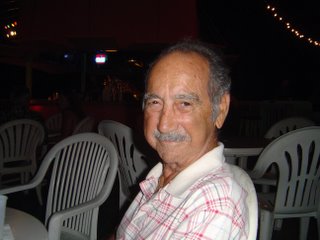 Another missive from Balde Silva reporting the death of Ken Adwan. Please join me in offering our thoughts and condolences to his widow, Alice:
Aloha everyone,
I lost a good friend today. Big brother, Ken Adwan passed away last night. Alice said that he went quietly. God bless him. Our prayers are with you, Alice. We now have another angel to protect us and a new star in the night sky. I'll look for you tonite, Ken, I won't sleep 'til I find you.
I love you and miss you,
Our pirate flag is at half mast for awhile.
Balde
Update: Max Reed wrote a very nice tribute to Dr. Adwan -
read it here