BeachBillboard wedding present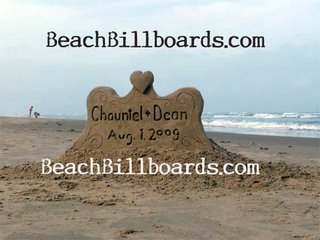 This is how it works:
1. you tell me what you want the billboard to say/look like
2. I pick a pretty day to go build it
3. I shoot some pictures and send you a watermarked sample
4. You send me a few bucks. (I accept checks, credit cards and paypal)
5. I send you photo files
6. You print, frame, post on facebook, etc. etc. etc.
How cool it that?
Labels: beachbillboard