Jennifer Leonhardt coming to SPI - Pre-musicfest music!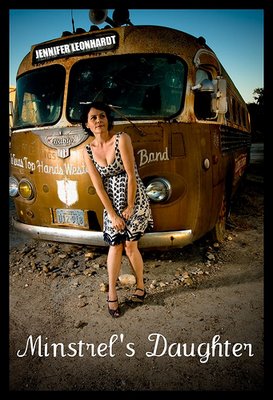 In honor of Daniel Pearl World Music Day I will be hosting another house concert at the
Sandbox
on Sunday. Oct. 26 - the weekend before the music festival --
Jennifer Leonhardt
aka Jenny and the Whalers. (If the name sounds familiar it is because she performed at the music festival here last year.)
Listen to her stuff on
her myspace page
- she totally kicks ass. She has a new cd coming out in Nov. and she is playing at Louies Sat. the 25th and here at the Sandbox on the 26th. You will definitely want to catch both shows as the Louie's show will rock while Sandbox Inn show will be more laid back and intimate.