Teaming up with my favorite guy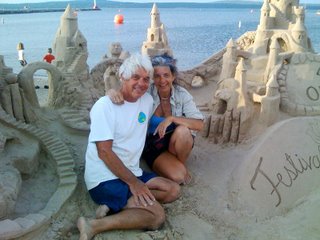 Last week I went up north to work on a two-day sculpture project in Petoskey, MI in conjuncion with their Festival on the Bay. The twin mountains of sand they provided were huge and daunting, but Dad Feet and I - with some help from my nephew Emerson - managed to get it done on time and under budget.
Reminding me all over again how lucky I am in the parent department. Happy Birthday, Dad -- you're the best!
(
Don "Dad Feets" Wierenga
turns 78 years young on Aug. 25 --
send him a birthday greeting
!)