Take your Dog to Lunch at the K9 Cafe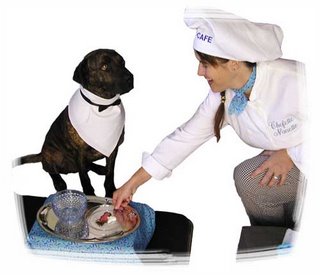 Open Only One Day per Year -- and Saturday is it!
Chefette Nanette is cooking up all kinds of good stuff for the Isle-Ditter-Dog fund raiser for the humane society. Be sure to stop by and tip generously -- all the money goes to the animal shelter.
You don't have to go all the way to Paris to take your dog to lunch!
Labels: laguna madre humane society, south padre island