The Candidate Posts - Pt VI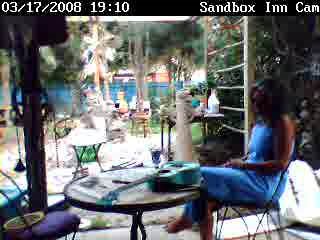 Re: Am I That Candidate?
Well, no.
Honestly, I don't feel I have the knowledge or experience to do the job justice. I think I could learn what I need to if I really threw myself into it, but being a single, self-employed person who has to travel a fair amount to earn a decent living, I simply can't afford to commit to three years for the going rate of $3.
Furthermore, Wednesday is ukulele night here at the Sandbox Inn.
;-)
I appreciate the calls of support I received - had there been a few more of them I might have been persuaded to see it through - but today is the last day to pull out gracefully and I have no wish to be the spoiler in a 3-way race. Therefore, I have withdrawn my name from the ballot.
Thank you for your kind attention.
Labels: personal, politics, south padre island, spi-cam